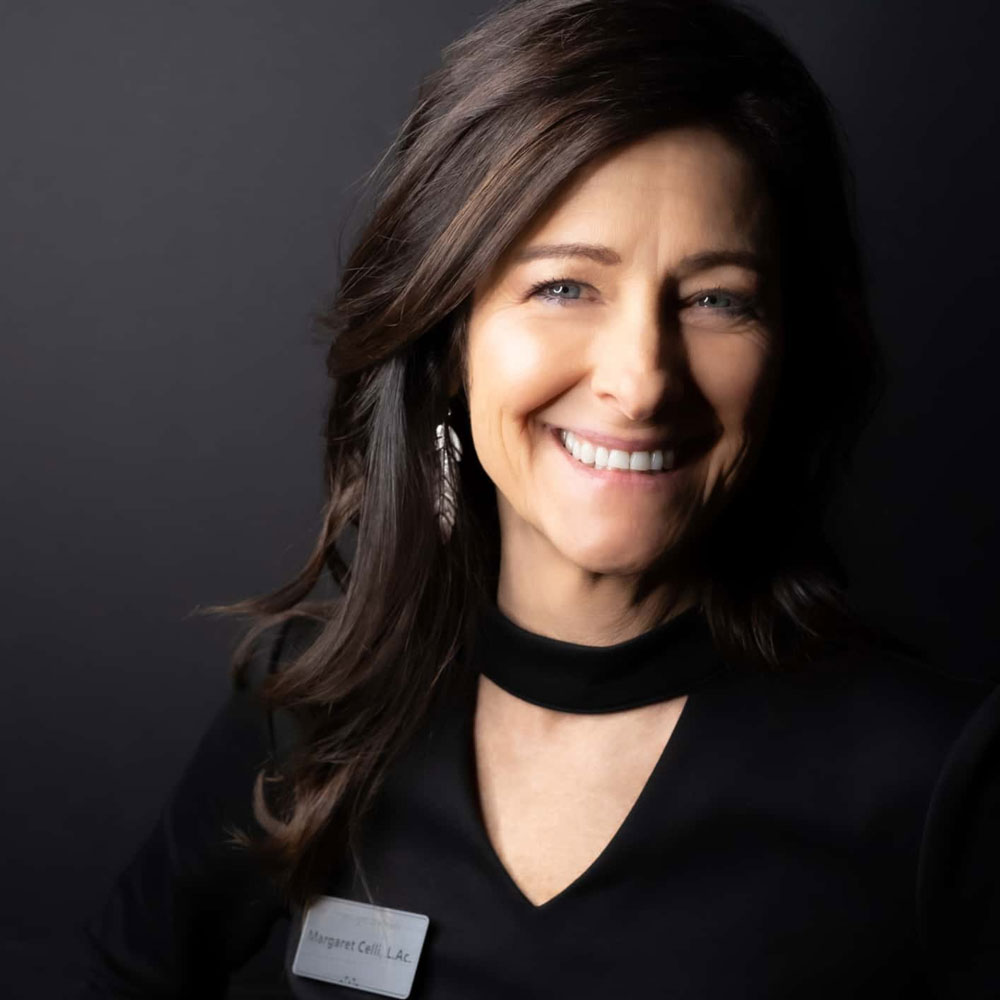 Margaret Celli
L.Ac., NCCAOM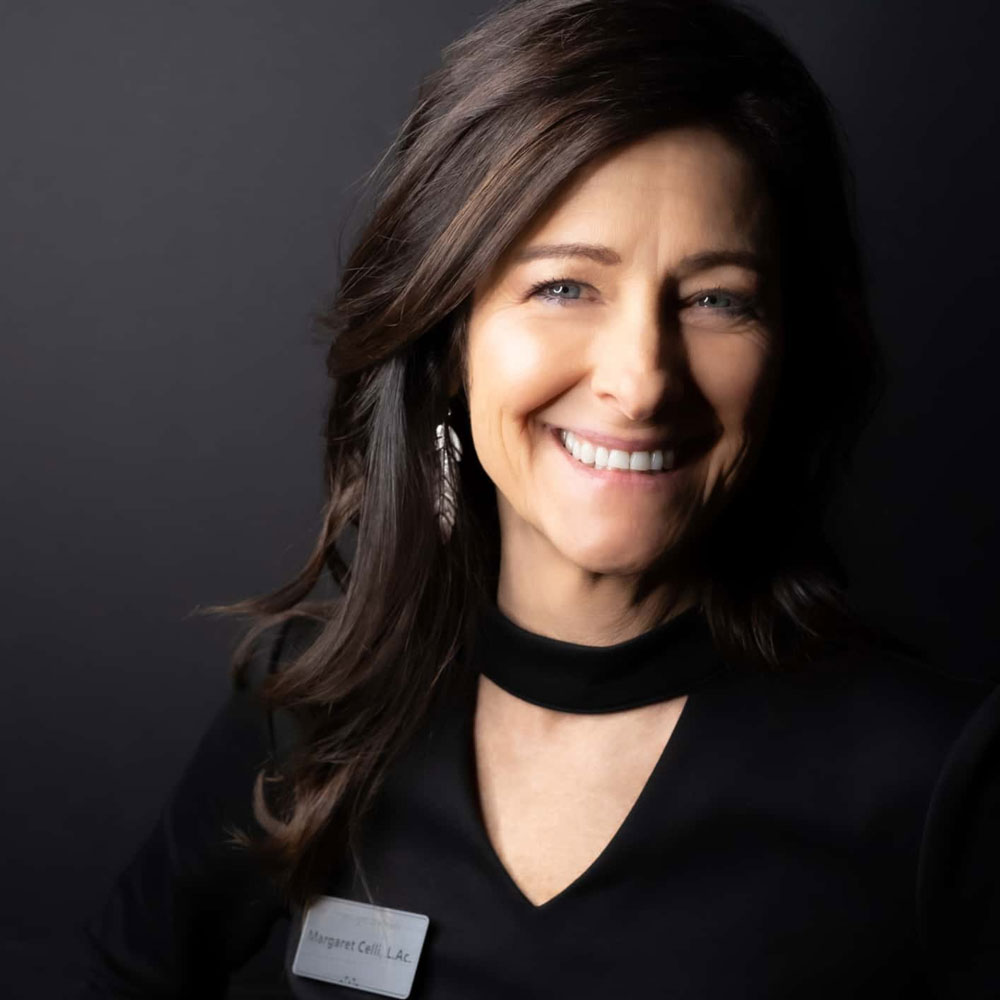 get to know
If you have stubborn health problems and have found no relief, acupuncture can help. Find out how Margaret Celli, Licensed Acupuncturist can help you get back to doing the things you love. With over 25 years experience in alternative medicine, Margaret has helped thousands of patients with symptoms ranging from allergies to menopause.
Specializing in resolving symptoms related to neurological conditions and autoimmune disease, Margaret is also a general practitioner. This means she can help many of the most common conditions people experience.
Pain relief is what most people think of when they wonder what acupuncture can do for them. BUT, pain relief is just the beginning. Margaret has specialized training in autoimmune conditions such as rheumatoid arthritis, multiple sclerosis, allergies, SAAT, and Auricular Medicine. Another specialty is Peripheral Neuropathy including diabetic neuropathy and neuropathy due to chemotherapy. She has helped patients with Crohn's Disease, vertigo, restless legs syndrome, PTSD, tinnitus, fibromyalgia, and reflux, just to name a few.